Nickodemus & Nappy G
Nickodemus
Nickodemus been touring as a DJ all over the World since the mid 90's. As a producer, he has three albums & remix albums entitled 'Endangered Species' 'Sun People' & 'Moon People' as well as nine 'Turntables on the Hudson' compilations to date. As an experienced musical traveler, he excels most when playing in versatile settings letting the space and time guide the music and the journey. Nickodemus' connection to the people combined with his background & vision is guaranteed to bring the party & dance-floor anywhere from deep, introspective, electronic moods to more organic sun – filled percussive sets.
His latest release 'WONDERWORLD: 10 years of Painting Outside the Lines' captures a decade of DIY productions and memorable releases on his own WONDERWHEEL Recordings label. Songs such as "Cleopatra in New York' (with Carol C) and 'Mi Swing es Tropical' (with Quantic & Hector 'Tempo' Alomar)' broke barriers in dance music and helped pave the way for global fusion artists with heavy beats of the clubs combined with organic latin, african & eastern and instrumentation. Nickodemus has sustained this energy and momentum for over 18 years with Turntables on the Hudson parties and WONDERWHEEL Recordings, attracting artists from all over the World including Alsarah and the Nubatones, Novalima, The Pimps of Joytime, The Spy from Cairo, Chancha Via Circuito, Sorceress and many more to come.
In his remix machine, Nickodemus has done mixes for a wide range of artists including: Bob Marley, Billy Holiday, Nina Simone, Thievery Corporation, Quantic, Mr Scruff, The Pimps of Joytime, Miguel Migs, Natasha Atlas & more. He's now touring USA, Europe, Australia and the Middle East as well as working on his fourth studio album to be released in Spring 2017.
Nappy G
A veteran of the dance music scene for over 20 years, Nappy G, real name Gordon Clay, knows the ins-and-outs of a sound hit, and how to make things resonate with others. Clay proudly affirms his music falls outside the normal "bubble" of popular consciousness, by weaving in thoughts messages regarding politics, race and sexuality. For artists like Clay, bursting this "bubble" allows us to speak freely about issues, and make the most of our voices, via mediums including music, social media, and most recently for Clay, comedy. Performing under the moniker G. Don Clay, Clay turns towards comedy as a newfound way to express his viewpoints, calling humor "the last way that people can be reached on a political level… and still enjoy it." All laughs aside, Clay epitomizes the musical and inclusive goodwill of Give a Beat, especially as someone who wants to make sure making a difference is also fun.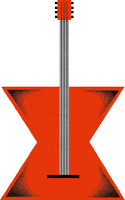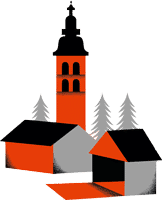 Scene - Le Bal