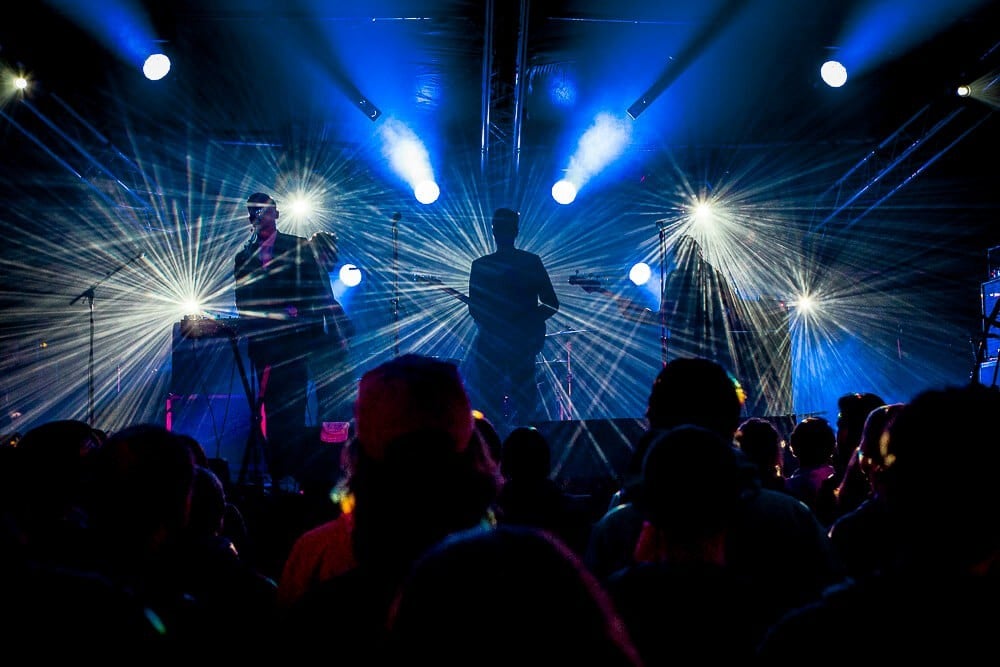 Legal notice
Publisher
The website circus.radiomeuh.com is an exclusive property of Radio Meuh association, represented by Philippe Thévenet, and Doka Productions, represented by Hugo Bosse.
Radio Meuh : 1680 route de Plattuy – Les Rhodos – 74220 La Clusaz
Doka Productions : 394 impasse des envers d'en bas – 74450 le Grand-Bornand
Publishing directors are Philippe Thévenet & Hugo Bosse.
Credits
David Marchet, Arnaud Cognard, Daily Laurel, Jerôme Rousteau, Julie Desnoulez, Cyrill Merlouche, Irene Hurtado, Nicolas Scordia.
Intellectual property
The general structure of the website circus.radiomeuh.com, as well as text, graphics, images, sounds and videos, are the property of Radio Meuh Circus Festival or partners. Any representation and / or reproduction and / or partial or total use of this website without the prior written consent of Radio Meuh Circus Festival is strictly prohibited and would be likely to constitute an infringement under Articles L 335-2 of Code of intellectual property.
Radio Meuh Circus Festival does not guarantee the accuracy, completeness, timeliness of information available on the website. The information on this site may contain technical inaccuracies or typographical errors. This information can be periodically modified and the modifications will be incorporated in new editions. Radio Meuh Circus Festival may, at any time without warning, make improvements or changes to products, programs or services described on this website.
Hypertext links
Radio Meuh Circus Festival is not responsible for hypertext links to this website. The hypertext links to other sites from circus.radiomeuh.com will not in any way engage the responsibility of Radio Meuh Circus Festival particular but not exclusively for the content of these website.
Website hosting
The website is hosted by the company OVH, which headquarter is located at : 2 rue Kellermann 59100 Roubaix – France.
Privacy and Data protection
In accordance with European General Data Protection Legislation ("GDPR") and local applicable laws, we provide you here information on how Radio Meuh Circus Festival collects, uses, protects, keeps, shares and deletes your personal details. We also provide you information about how you can contact us to exercise your rights under local law.
Data protection officer
Philippe Thévenet is the Data Protection Officer for Radio Meuh Circus Festival.
E-mail : contact@radiomeuh.com
Data collected
Contact information – this is information we use to reach out to you in order to answer your queries when you use our contact form. This includes : first and lastname, and email address. This information is not stored in a computer file or transferred to a third party.
Cookies
In order to have information on how people use the site and to improve the user experience, the Google Analytics statistical solution is used for this website. To work, this solution sets cookies and collects information that will then be stored on their servers. Some cookies are permanent and allow identification of the visitor to the site at a later visit, others expire between 15 and 30 days.
You don't like cookies ?
You can easily circumvent the cookies by changing your browser options or using private browsing. You can also delete them. Follow the instructions for each browsers :
Internet Explorer : https://support.microsoft.com/fr-fr/help/17442/windows-internet-explorer-delete-manage-cookies
Mozilla Firefox : https://support.mozilla.com/fr/kb/desactiver-cookies-tiers
Google Chrome : https://support.google.com/chrome/answer/95647?co=GENIE.Platform%3DDesktop&hl=fr
Safari : https://support.apple.com/fr-fr/guide/safari/sfri11471/mac
Droit applicable
This website is exclusively governed by French law and international conventions applicable in France.