Nu Guinea
The Neapolitan duo, Berlin based, Nu Guinea creates sounds that are influenced by an imaginary exotic far distant place, shaped by constant research of music from the past. Their music path can be described as a historical research on "dancefloor music" in its purest way. The key is the contamination of music genres which was born after the encounter of different cultures and populations.
Nu Guinea is a project that comes out of jam sessions, melting synthesizers with instruments, containing handcrafted sounds that don't aim for perfection but genuineness. It can be described as a constantly shape-shifting form, always open to new collaborations with other musicians.
2018 signs a way back to their roots, with the LP "Nuova Napoli" , which represents a tribute to their hometown Napoli. In this album they watched their city from a distance reconstructing its energy from their studio in Berlin, calibrating their synths on the Vesuvius meridian, the volcano that has always protected and threatened Napoli. In this album the synthesizers fill the spaces between the past and the future, tightening in a single body acoustic instruments, electronics and voices in Neapolitan dialect.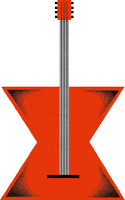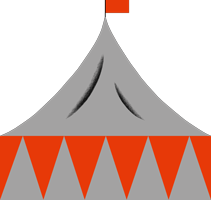 Scene - The Circus Tent