Line Up 2022
Monday 5 April 2021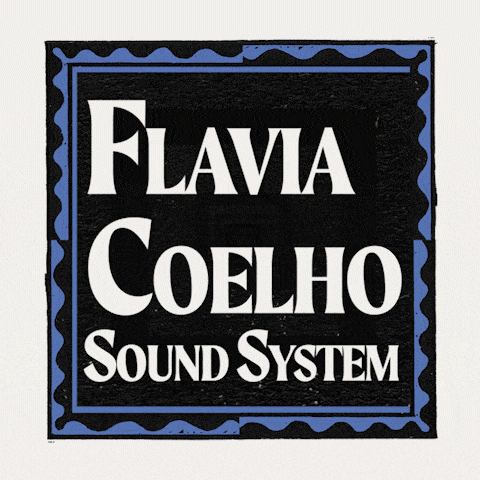 Monday 5 April - 20h00
"I've never felt better in my life," she says with an irresistible smile. Flavia Coelho is living her best age, both personally and artistically. This is evidenced by his fourth album, DNA. A title as short as it is long.
It all comes from the roots, Flavia knows that. She was born in Brazil, of immigrant parents from the Nordeste. He's black, she's white. They split up, she stays with her mother, a makeup artist and hairdresser. A fan of Nina Hagen and American pop, she works in cabaret and often takes her daughter along. Little Flavia spends her nights in boudoirs, near the spotlight, surrounded by extravagant personalities. When she was only 11 years old, her mother died prematurely. Flavia went to live with her father in Rio de Janeiro. He too loves music but does not want his daughter to sing. She'll do it anyway – Flavia already knows what she wants and has a temper temper tempered in steel.
At the age of 14, she had a secret audition to join a traditional samba group. Banco, she's being held. In the following years, she spent them in several formations, skimming the Brazilian balls and stages. Time flies when you work a lot, even if sometimes you only get paid for popcorn and soda… At the beginning of the 2000s, Flavia stays in France with a Brazilian carnival group. Love at first sight for the city, a cultural centre par excellence, is immediate. When she gets home, that's all the young woman thinks about every day. In 2006, she couldn't take it anymore and flew to Paris, with a backpack and 200 euros in her pocket.
She sings in the subway, in the street, in front of café terraces, with a euphoric feeling of freedom that never leaves her. The mere sight of the Eiffel Tower, from the window of her tiny maid's room in the 7th floor, is enough to motivate her. "I had to go through this to understand myself, to know where I came from," she recalls. She then landed a job at Les Trois Mailletz, rue Galande, where she performed all night long. It was there that she met the musician and producer Victor Vagh-Weinmann. They meet around the same musical curiosity, a constant search for novelty. Mix pop, samba, reggae, forro, bossa and hip hop? Anything is possible for Flavia, who wants to get away from the sexual and misogynistic music to which she could have been locked up in Brazil.
His debut album, Bossa Muffin (2011), was a critical and public success. We love his audacity in the studio and on stage, his tireless energy: "My diploma was this record. I'm not a diva: my voice is above all at the service of music," says Flavia, who remembers her dreams of the time: "Growing up, getting out of the patriarchal Brazilian society, knowing how to say no. I'm not a diva," she says. Knowing what I had. "Mission accomplished. The next two albums, Mundo Meu (2014, featuring legendary drummer Tony Allen) and Sonho Real (2016) received the same warm welcome. Flavia also likes to network with other artists. Among the most recent, Gael Faye, who invited her on "Ballade brésilienne" in 2018. Flavia fills an Olympia, tours everywhere from Africa to Canada to Europe. With each tour, this Carioca in the soul brings with it different sounds, colours and desires.
These distant horizons have nourished DNA – Flavia Coelho's most personal and universal album. Recorded between the Quartier Latin and the Var, Victor Vagh-Weinmann's two studios, it shines with its musical hybridity. Baile funk meets trap and Caribbean music, cumbia is reinvented, hip-hop meets reggae, the Paris Chamber Orchestra comes to the area… All carried by an impressive pop will. "Popular music is the people, and I am a woman of the people," says Flavia. Here, she confirms her visceral commitment to melodies as catchy as the rhythmics. "It's very South American to sing very dark things to festive music," she says.
Thus, on "Levanta Dai" ("Get up"), she shares her awareness of the world and, referring to both Venezuela and Brazil, the importance she places on empathy. "Citade Perdida" ("Lost City") denounces the aberration of corruption in Rio. This piece required hundreds of takes because it was so close to Flavia's heart, who has directly experienced these injustices: "I vomit what I see," she sings. "Libera" evokes the courage it takes to face political disappointment and economic distress. The title track "DNA" offers a magnificent ode to tolerance. For Flavia, who for a long time had the impression of "belonging nowhere", of being too white, too Indian or too black, we have to accept the mixtures of our blood. With "Billy Django", she imagines a person who could finally counter the current politics of a schizophrenic Brazil. A person and not a man or a woman, she stresses: as she sings in "Menino Menina" ("Boy Girl"), the freedoms of gender and sex are paramount. Flavia has witnessed many years of violence against homosexuals and transgender people, both in her mother's workplace and in her immediate environment. "Nosso Amor" ("Our Love") tells precisely the difficulty of coming out and encourages those who might have difficulty assuming their love, whatever it is, in the open.
Love, in fact, remains one of Flavia's favourite themes. It can be heard on "Vem Chamegar" ("Hug Me"), where "poetry awakens" as much as feelings, "No Baile" ("At the Funk Ball"), which tells of the festive nights of fathers who have not forgotten to be men, "De novo de novo" ("Again and Again") which questions the concept of alter ego, while "Manda a Boa" ("I will not take revenge") returns to the notion of forgiveness: "if you detoxify from bad feelings, it's easier to show solidarity with the other person". This seems vital when listening to "Página" ("The Page Turns"), analysing the ingratitude or hypocrisy that sounds the death knell of a friendship.
Faced with the meanders of Brazilian political news, the most French of Brazilian singers has freed her voice. And always in Portuguese, his mother tongue. Increasingly sought-after when you know," Flavia mischievously reminds us, "that Madonna uses it on her latest record! A new chapter opens with DNA. The photograph of his cover shot by Youri Lenquette, known to have drawn the portrait of Kurt Cobain shortly before his death, also testifies to this. It shows a smiling, natural, untouched singer, a woman who looks more like herself than ever, while talking to everyone. Viva Flavia!
Monday 5 April - 21h00
Ex Radio Nova musical programmer, founder of the group Roseaux and manager of the label Fanon Records, Emile Omar will celebrate the 10th anniversary of his Tropical Discoteq evenings in April. On the turntables, this druid of music offers us an elixir of Caribbean francophone flavours from yesterday and today, infused with a few spices from Africa and Latin America.
Emile Omar is a gold digger, a scouts for novelties, forgotten nuggets and surprises that make people's minds dance.
Monday 5 April - 22h00
Gones is a French DJ and producer, who has always kept in mind his values, musically and personally…
He started building his career from the moment he jumped up to a stage for the first time to play his horn with his school band in 1982.
After messing up his dad's turntable, he received his first one and started collecting records.
1988 was the year of his first public appearance, as DJ, in front of teenagers like him.
During the 90′s Hip Hop Golden Era, he soon started to share stage with the noteworthy greats of the Hip Hop & R&B french scene, and internationals artists such as Buckshot LeFonque, The Roots, Das Efx, just to name a few.
This visibility gives him the opportunity to develop his own projects in different renowned clubs in Paris. Managing to keep his integrity intact is what made him leave his imprint with his signature DJ sets.
Inspired by many styles of black music, whether it is soul, funk or world music, Gones has always been able to synchronize his audiences to the beat of his favorite music.
Only connoisseurs like Gones are able to keep people's excitement at the top making them discover great records, the known, unknown or even the forgotten ones.
He is now part of the few DJ's who still mixes with classic scratch techniques that reminds us of the importance of taste, passion and skills.
The GhettoBlasterShow is another way Gones connects with the people.
An hour long weekly mix crafted for the most demanding music fans. A musical journey with the latest and the classics in soul, hip-hop, broken beat, house, funk and anything that will make its audience vibrate through rhythms from all over the world.
Available on Mixcloud, Spotify and iTunes the same day the show is aired on CampusFm Toulouse. With more than 21 000 followers and 400 shows
Winner at Mixcloud Online Radio Awards 2017 for the Best Funk/Soul Radio Show.
Gones is now representing the Japanese label JAZZY SPORT. And what better way to celebrate this collaboration than with a new monthly mix series named : ENDLESS FLIGHT. A two hours trip through Jazz, Future Soul, Broken Beat & beyond.
Back to top