Line Up 2022
Sunday 4 April 2021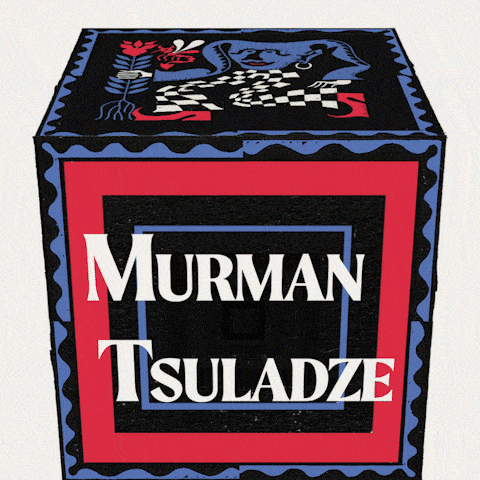 Sunday 4 April - 20h00
Hardheaded force of nature, bushy eyebrows and large shoulders, Murman is a singular artist, charming poet, but also flying carpet seller, outlaw, astronaut, both rescuer and kidnapper of women along the silk road.
Accompanied by the first husband of his cousin (on his aunt side cousin once removed Zauri de Makhtchkala) and Aristophane Krikor berdzenishvilli an old cousin in love with the Caspian sea. He finally decided to tell the world -in his own good natured way how to love and which colour inhabits the heart of a being who lives in a region where vineyards are bountiful.Murman was born between the black sea and the Caspian sea, he comes from
a land which no longer exists.
Sunday 4 April - 21h00
Passionate about music in general and a fan of dancefloors, a few years ago Alice decided to take the plunge and move to the other side to make people dance. Resident on Radio Meuh, with "Les Sessions du Bastidon", she has been broadcasting her mixes regularly for 4 years. She likes to play Nu Disco & House with little round sounds and good bass lines often joyful. Her motto " Happy Music for Happy People " !
Sunday 4 April - 22h00
Somewhere between Brazil, Africa, percussions and euphoria lives Pedro's music. With no distinction of genres and tempo, he plays everything that sounds good to the soul and the feet. With foundations on Brazilian, Regional/Roots and Afro music, he spices it with House, Italo and Funky flavours creating always a new atmosphere. In love with re- interpretation of songs/momentos. Expect for true connections and joy.
The Dj is considered part of the fresh generation of Brazil despite he's already more than 10 years carrear. With a digging background and a true love for the vinyl culture, Pedro Bertho was able to share the stage with a lot of special artists like: Milton Nascimento, Caetano Veloso, Gilberto Gil, Bixiga 70, Selvagem, Gop Tun Djs, Nação Zumbi, Valesuchi, Orpheu The Wizard, Laurent Garnier, Jamie Tiller, Nomade Orquestra, Mood II Swing, Cashu, Bufiman, Young Marco, Rich Medina, Tahira, Paulão, Tako, 2many Djs, Márcio Vermelho, Sheitan Brothers, Pablo Valentino …among others amazing artists.
Also, he has been sharing his music around in special venues and places like: São Paulo, Rio de Janeiro, New York, Paris, Amsterdam, Lyon, Lisbon, Basque Country, and etc. Festivals like Nuits Sonores ,Baleapop, Yeah Festival, Xama Festival, Coala Festival, Mareh and etc. Patuá Djs crew member, he is also co-founder and resident of the "Domingo Disco Clube" with Selvagem label. A sunday event which celebrates the vinyl music culture.
Currently living in Lyon, France, he also runs his party/music label "Furie" with the Sheitans Brothers and Dj Paulão.
Back to top