Djeuhdjoah & Lieutenant Nicholson
DjeuhDjoah and Lieutenant Nicholson…. A  rebound adventure ! The two accomplices could have met in the early 1990s on a basketball court under the southern Parisian aerial metro, which they frequented assiduously, only separately.
This was not the case… Lieutenant Nicholson concocted in the Bermuda triangle  home studio, the a original project. Then moved over to theatre of First Contact to conceive his first opus, a collection of Afropean and jazzy melodies.  Autumn 2008  reveals L'Hôtel de Sers album, produced for the establishment of the same name.  Among the many speakersinterwined on the album were Hindi Zahra, Ours, Kadja Nsé, Mickee 3000, Serge Rezvani… to name but a few and DjeuhDjoah.
On the Bear tour Lieutenant officiated as keyboards and chorist while DjeuhDjoah was a surprise guest on vocals.  DjeuhDjoah composed during that tour  a melancholic and aerial song,  "Où c'est, qui sait? "a lament toward his homeland  in Cameroon.  Where Lieutenant Nicholson arranged the song in a crystalline case. From then on, the acolytes never ceased to repeat their collaboration, varying the pleasures… one or the other, or even both, in lead singing, composition or writing. Mostly  Lieutenant is  in charge of sound recording and arrangements… with his goldsmith technic.  DjeuhDjoah on the other hand is a natural melodist and has his way with words.
The two singers invite us on a journey through rituals where girls, stars, Africa, the West Indies, their tutelary figures which all have a special place in their music.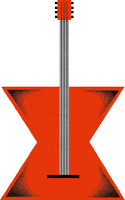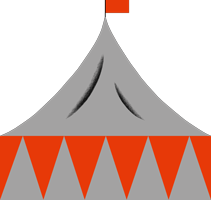 Scene - The Circus Tent